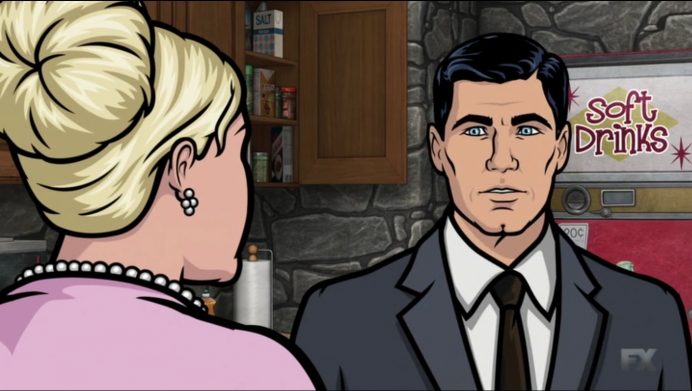 If you're paying attention to the background details of the animated spy series, Archer, you'll see quite a handful of Fontalicious fonts being used. This time around it's the font Mandingo emblazoned across the break room vending machine!
This entry was posted on Wednesday, July 8th, 2015 at 6:51 pm
You can follow any responses to this entry through the RSS 2.0 feed.
Posted in: Fonts in Use