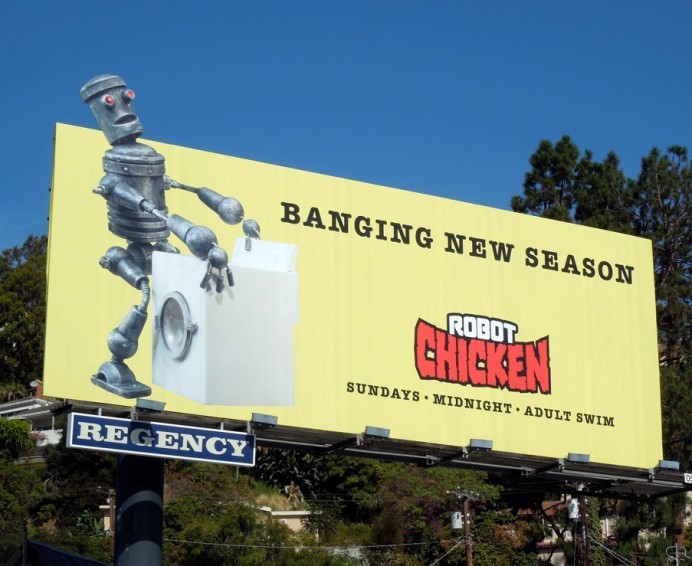 The newest billboard on the Sunset Strip in Hollywood promoting the new season of Robot Chicken on Adult Swim. Note the use of Hustle in the Robot Chicken logo!
This entry was posted on Friday, November 9th, 2012 at 8:23 am
You can follow any responses to this entry through the RSS 2.0 feed.
Posted in: Fonts in Use